Suppliers and Installers of Oil Tanks In Norfolk and Suffolk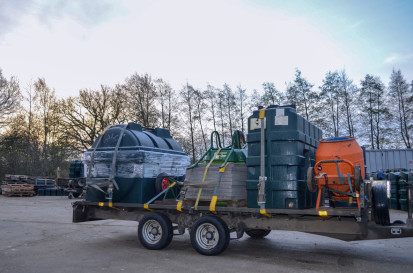 Replacing your old oil tank with a new one?
At any point we have a large stock of oil tanks and fast access to all different types and sizes of tanks. Whether it's steel oil tanks, plastic oil tanks or bunded oil tanks we have a great selection available.
If you are not sure what tank you are looking for then please do either use our online oil tank size calculator
or contact us via e-mail or telephone and we can help explain the options that are open to you.
We can supply oil tanks only, however in the majority of occasions we supply and install the tanks to ensure that all legislation is covered and that the tank is fitted in a safe manner.